Jawatan Kosong di
Blog
on February 19, 2017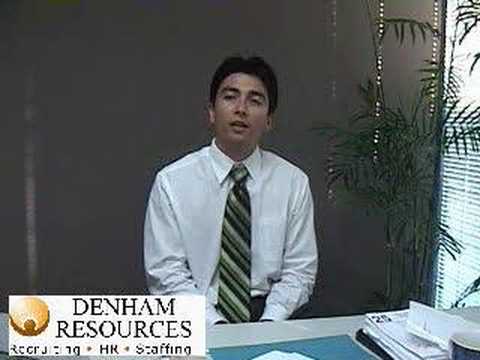 A man, interviewing for a Management position, answers the common interview question: Why should we hire you? This is an example of a GOOD way to answer this question.
Created by Fresno, California's most respected Recruiting, Staffing and Human Resources consulting firm — Denham Resources.
Tags : advice, answer, blog, career, correct, education, employment, example, good, help, interview, job, management, question, tip
Leave Comment
You must be logged in to post a comment.